I usually get an email or a phone call once a week inviting Lottie and I to attend  wedding fairs. My usual reply is "no thank you" as I'm either booked on the date or I consider it too expensive to attend. I kind of made a note to self that I wouldn't be attending any this year…..until Sharon called!
Sharon from The Wedding Fayre is a truly lovely lady who has been organising the wedding fair at Chippenham Park for four years. I have a couple of wedding bookings there this year and so was excited to get the chance to go and have a look around the amazing venue with Lottie. Sharon also promised free tea and cake, so how could I refuse?!!
I wasn't disappointed. The location is breath taking. Sharon and her team ensured the event ran smoothly and all the exhibitors were well looked after. It was so nice to meet all of the brides and grooms and chat weddings and ice cream!
I also met up with lots of other wedding businesses whom I follow on social media. Most excited to finally meet the beautiful Louise from The Wild Frost Café and her gorgeous daughter Evie. Girl crush and Instagram stalker!! (Me not Louise!)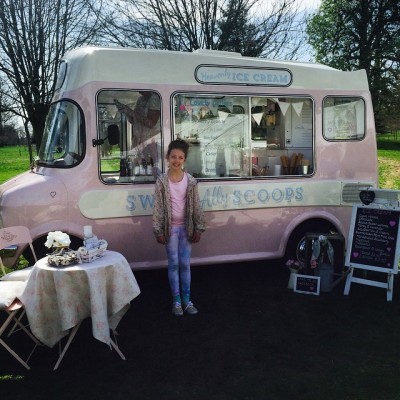 Everyone loved their free ice cream samples and I also got the pleasure of scooping full size ice creams to everyone. Too busy to explore the beautiful house, so I will just have to go again!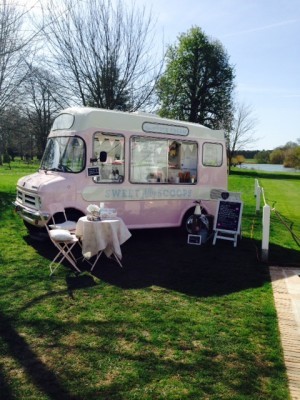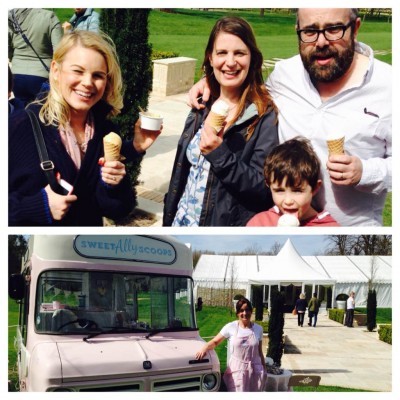 Will I now "do wedding fairs"? If there is free tea and cake and the price is right….perhaps!!!
Lots of Love
Ally Xxx